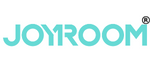 JOYROOM Wireless Bluetooth Headphones Over Ear Foldable Active Noise Cancelling Headset With Bluetooth 5.0[JR-HL2]
139.00 د.إ
ADVANCE — The Joyroom JR-HL2 headphones are equipped with a new chip that optimizes the power consumption of the wireless Bluetooth connection even better. The new technology means a stable connection, much lower signal delays, and backward compatibility. The circumaural design of the headphones has a positive effect on the sound quality while talking and listening to music. Free yourself from unnecessary cables and enjoy the excellent sound quality offered by the JR-HL2 headphones

EXCELLENT SOUND QUALITY — The headphones are equipped with two high-performance speakers with a diameter of 40 mm. They are responsible for powerful and deep bass and clear high tones, which ensures impressive sound quality. Explore the wonderful world of music with the Joyroom JR-HL2 headphones

ANC ACTIVE NOICE CANCELLING — Are you tired of noise while traveling, at work, or anywhere else? Headphones with active noise reduction allow you to focus on your favorite music, movies, or work anywhere and anytime. Thanks to them, you can say goodbye to distracting background noise. You can relax even when you are in a noisy place such as the metro, bus or plane. Your traveling will become much more enjoyable

MOST COMFORTABLE — The headphones are designed with your comfort in mind. They are equipped with very soft earpieces and an adjustable headband with thickened soft cushion for maximum comfort while using them

WIRE COMPATIBILITY — The music never stops playing in these headphones! When the battery runs out, connect the 3.5mm mini-jack cable to the headphones and return to the wonderful world of music!
Compare
Report Abuse
Only logged in customers who have purchased this product may leave a review.
Joyroom is a lifestyle brand that aims to bring joy and positivity to its customers through its products and services. Whether it's through the vibrant colors and patterns featured on its clothing, accessories, and home decor, or through the personalized and attentive customer experience offered at its retail locations and online store, Joyroom strives to create a warm and welcoming atmosphere for all. In addition to offering a wide range of stylish and on-trend products, Joyroom is also committed to sustainability and ethical practices. The brand sources its materials and products from responsible suppliers and is continually looking for ways to reduce its environmental impact. Overall, Joyroom is a brand that celebrates the joy of living and encourages its customers to embrace their own unique style and personalities. Whether shopping for a special occasion or just looking to add a touch of joy to their everyday lives, Joyroom has something for everyone.
Vendor Information
Address:

No ratings found yet!