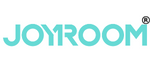 JOYROOM USB C Car Charger, 72W Super Fast Car Charger 5 Multi Port Cigarette Lighter USB Adapter, PD3.0&PPS Double Type C Adapter, QC3.0 Car Cell Phone Charger Fast Charge for iPhone 14/13 Samsung Android
89.00 د.إ
⚡[72W Super Fast Car Charger] 5X faster than 2.4A car phone charger, 2 Type C car charging port maximize boost iPhone 13 0~85% in 28 minutes and fully adaptive fast charges Samsung S22 in 47 minutes. 3 USB A car charger port maximize boost Motorola turbo charge 0~75% in 34 minutes.

⚡[5 Multi USB Car Charger Adapter] Joyroom 5 in 1 car charger with 3 ports(27W USBC+dual 18W USB-A) for car cigarette lighter adapter and 2 ports(27W Type C+18W USB A) on the end of extension cable for back seat passengers. 5 devices power up simultaneously, all car charger adapter ports have built-in intelligent chip that can automatically identify any devices you plug in, optimized 80% charging efficiency, and promoted 90% charging stability than dual port car charger.

[Front & Back Seat Charging] 5 FT extension cable connects car cigarette lighter charger and back clip car phone charging station, Joyroom 72W multi car charger support 5 car charging needs at once, designed for multi-member travel. The remote connections back clip also equipped with a blue LED light, making it easy for the passenger to find car charger USB while driving at night.

⚡[Wide Compatibility] Joyroom USB car charger fit for all PD&QC-enabled devices. Works with 12V~24V vehicles multiple car charger outlets and cigarette lighters.This USBA&USBC car charger compatible with all iOS/Android and other devices fast charging protocols[PD3.0&QC4.0&PPS, etc],including iPhone/iPad(PD27W), Samsung/Motorola/Pixel phone/tablet(PD25W&QC18W), etc.

[Safe Charging & Protections] Joyroom car USB fast charger made with ABS&PC fire-proof material, built-in smart chips secure full electrical protects anst over-current, over-charging, over-heating, short-circuiting. Joyroom multi USB car charger with UL report, also certified by FCC, RoHS..[Born for Family&Traveling Group]No more bother with limited charging output in your car, Joyroom 5 multi ports car charger design&made for group charging needs.
Compare
Report Abuse
Only logged in customers who have purchased this product may leave a review.
Joyroom is a lifestyle brand that aims to bring joy and positivity to its customers through its products and services. Whether it's through the vibrant colors and patterns featured on its clothing, accessories, and home decor, or through the personalized and attentive customer experience offered at its retail locations and online store, Joyroom strives to create a warm and welcoming atmosphere for all. In addition to offering a wide range of stylish and on-trend products, Joyroom is also committed to sustainability and ethical practices. The brand sources its materials and products from responsible suppliers and is continually looking for ways to reduce its environmental impact. Overall, Joyroom is a brand that celebrates the joy of living and encourages its customers to embrace their own unique style and personalities. Whether shopping for a special occasion or just looking to add a touch of joy to their everyday lives, Joyroom has something for everyone.
Vendor Information
Address:

No ratings found yet!