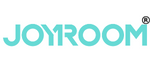 Joyroom JR-FC2 Classic SmartWatch Hi-Res IPS Screen, Rotatable Crown Button, IP68 Waterproof, and 107+ Sports Modes – Monitor Heart Rate, Blood Pressure, and More with 100+ Custom Dial Styles and Features
299.00 د.إ
JR-FC2 Classic Series IP68 Waterproof Smart Watch
The body is made of bright metal material, with a leather strap, which has a high texture and strong business attributes.
Make/Receive calls, High-resolution 2.5D curved IPS screen, one-button wireless connection, IP68 waterproof, 107+ sports modes, heart rate, blood pressure, blood oxygen, pressure monitoring, custom dial, sleep mode privacy password, alarm/stopwatch setting, music playback, remote control Shooting, two-way search watch/mobile phone.
Common problem:
1.Whether the FC2 watch supports Arabic: Yes, this watch supports Arabic, and the system has been updated and optimized recently, and the display of Arabic is more perfect.
2.About the battery life: We recommend that when the watch is charged for the first time, the watch prompts that it is fully charged, and then continue to charge for 15 minutes, so that the battery will be more durable. During use, we can turn on the function of raising the hand to brighten the screen in the settings, set the brightness to a moderate level, and set a certain period of time to automatically turn off the screen, so that the use time of the watch can be extended. (this also applies to most electronics)
3.About compatible devices: FC2 watches are perfect for iOS and Android devices. When you get a new watch, check the manual to download an FC2 watch app to connect. And after the first connection, there is no need to repeat it later Connect, use experience is better.
4.Regarding the follow-up FC2 watch system update: the system will push the optimized new system from time to time. When updating, we recommend updating the system when the battery is sufficient (more than 70%). Because the battery is too low, it may be due to the battery Insufficient cause shutdown, which will cause the system to not be updated, and then get stuck and stop working.
Specification:
BT version: BLE5.3+BT3.0
Battery capacity: 220mAh
Charging input: 5V⎓500mA
Memory: 128MB
Water resistance: IP68
Screen size: 1.32"
Overall size: 47mm*12.15mm
Founded in 2009, JOYROOM is a global consumer electronics brand.
We have a storage space of one million square meters and a R&D and manufacturing base. We have nearly 600 employees and have served nearly 1,800 distributors. Our products are sold in more than 100 countries and cities.
We follow the three excellent routes of high-quality research and development, high-quality products and high-quality services, and take consumers as the core mission.
| | |
| --- | --- |
| Brand | JOYROOM |
| Color | Black |
Compare
Report Abuse
Only logged in customers who have purchased this product may leave a review.
Joyroom is a lifestyle brand that aims to bring joy and positivity to its customers through its products and services. Whether it's through the vibrant colors and patterns featured on its clothing, accessories, and home decor, or through the personalized and attentive customer experience offered at its retail locations and online store, Joyroom strives to create a warm and welcoming atmosphere for all. In addition to offering a wide range of stylish and on-trend products, Joyroom is also committed to sustainability and ethical practices. The brand sources its materials and products from responsible suppliers and is continually looking for ways to reduce its environmental impact. Overall, Joyroom is a brand that celebrates the joy of living and encourages its customers to embrace their own unique style and personalities. Whether shopping for a special occasion or just looking to add a touch of joy to their everyday lives, Joyroom has something for everyone.