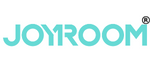 JOYROOM JR-ZS202 Magnetic Car Phone Holder [6 Stronger N52 Ultra Magnets] Dashboard Magnetic Phone Mount for Car, Car Phone Mount Compatible with iPhone 14 13 12 11 Pro X XR, Samsung Galaxy etc
30.00 د.إ
[Easy installation in few seconds] Be sure to clean the contact surface before installation, make sure the location is at eye level, and make the bottom of base is completely covered on the dashboard. JOYROOM magnetic phone holder is made from the most advanced durable sturdy aviation-grade materials, making magnetic phone holder more resistant to abrasion and corrosion. After take few seconds to install it well, improve your driving experience.

[Holder Your Phone Firmly] Ultra N52 Magnetic *6,JOYROOM magnetic phone holder with 6 built-in strong magnets, this magnetic phone holder could hold your phone firmly even on the bumpiest road or sharper turn. You only need to take the phone close to the magnetic phone holder, and the phone will be swiftly attracted and sticks correctly to the mount in a snap-like click. Even if you are driving intently, you can easily put your phone on it.

[Strong Non-marking Adhesive Sticker] The adhesive force of the adhesive can withstand up to 77.16 pounds of pulling force. Withstands temperature changes from -40 to 194 degrees Fahrenheit and still maintains over 90% structural strength.JOYROOM magnetic phone holder sticks tightly to your dashboard, summer or winter, and will not come off.

[About the Metal Pad] It is recommend that use the"metal pad"sticker on the back of your phone/case. Protect your phone/case with a "clear sticker" for safe removal of the "metal pad". ANY DEVICE NEEDS TO USE THE "METAL PAD" EVEN iPhone 12 and iPhone13.

[About the Paste Location] We recommend that you use magnetic phone holder on smooth flat or lightly textured surface. To ensure that our magnetic phone holder performs its role well. Avoid using this magnetic phone holder on cloth, leather surfaces or very deep textures. Please do not stick on a vertical surface, it will hinder your driving. This magnetic phone holder provides a great place to put your mobile phone with absolutely no interference with your view and air conditioning function..[24 Months Worry Free Warranty] With our magnetic phone holder, you'll enjoy 24 months warranty. If you do not like our magnetic phone holder, please feel free to contact our online customer service. We are open to any suggestions for improvement our magnetic phone holder.
Compare
Report Abuse
Only logged in customers who have purchased this product may leave a review.
Joyroom is a lifestyle brand that aims to bring joy and positivity to its customers through its products and services. Whether it's through the vibrant colors and patterns featured on its clothing, accessories, and home decor, or through the personalized and attentive customer experience offered at its retail locations and online store, Joyroom strives to create a warm and welcoming atmosphere for all. In addition to offering a wide range of stylish and on-trend products, Joyroom is also committed to sustainability and ethical practices. The brand sources its materials and products from responsible suppliers and is continually looking for ways to reduce its environmental impact. Overall, Joyroom is a brand that celebrates the joy of living and encourages its customers to embrace their own unique style and personalities. Whether shopping for a special occasion or just looking to add a touch of joy to their everyday lives, Joyroom has something for everyone.
Vendor Information
Address:

No ratings found yet!